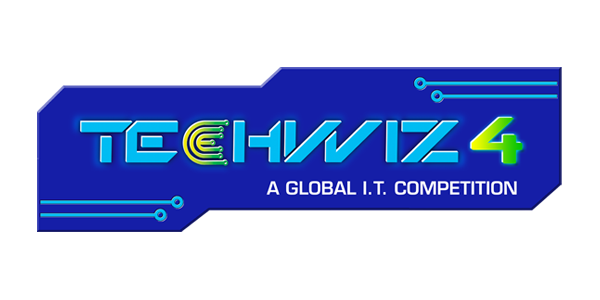 About Techwiz
Aptech has been one of the front-runners in the I.T. education space. In order to make learning interactive and exciting, Aptech initiated TECHWIZ in 2019. Techwiz is a Global IT competition which test the skills, proficiency, time, and team management skills of students globally. The objective behind conducting TechWiz is to help students experience the real-world environment, working in teams within timelines and give them an opportunity to work on a live project.
Contest Categories

Techwiz at a glimpse
(Year 2019)

FAQs
1. Who are eligible to participate in this competition?
All ACCP career enrolled Aptech students are eligible to participate in this Global tech-based contest.
2. Is it mandatory to form a team to participate?
Yes, it is a team-based contest wherein students must create a group with a minimum of 4 or a maximum of 6 students.
3. Can students participate in more than one category?
No, students can only participate in one category at a time as it is a timeline-based contest and ensure maximum focus on one project at a time.
4. Whom can we contact to form a team and to register for the competition?
Students can contact the respective center's Academic Head or Faculty to create a team and register for the competition.
5. Is there any entry fee involved to participate in the contest?
The Global tech contest is exclusive for Aptech career course enrolled students and currently free as part of the student development program.
6. Do we have to develop projects on specific themes?
Yes, we will be releasing the themes via SRS (Software Requirements Specification) 24 hours before the contest start time.
7. How is the evaluation process?
We have a panel of Industry juries to evaluate and shortlist the projects. The top 10 projects from each category will be shortlisted and further consideration for an interview round. Considering the interview performance and project, we will declare the winners.
8. Are there any parameters for evaluating the projects?
All project evaluation parameters will be shared with the SRS Release.
9. How can winners claim the Cash Prize?
The winners and runner-ups can claim their cash prizes from their respective centers.
10. Will participants get the certificate of participation in the contest?
Yes, all students participating in the contest will be getting a Certificate of Participation for the respective category.